Vault Proxy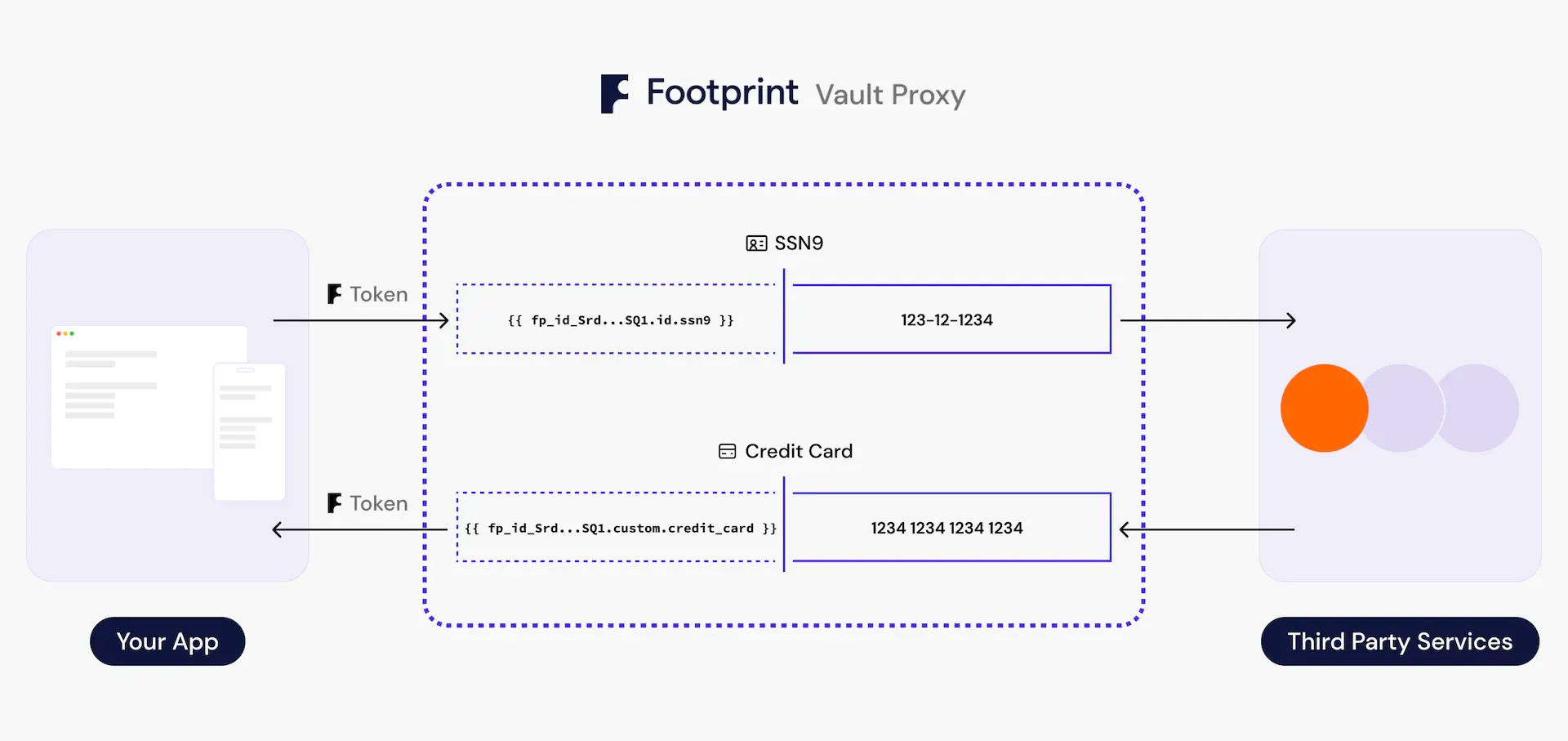 Footprint's Vault Proxy enables your application to securely send sensitive data to key third-party services without ever leaking/revealing that data to your application code and infrastructure. Not only does vault proxying help strengthen your security posture and avoid data compromises but also helps satisfy strict compliance requirements (like PCI). Learn more about this feature.
Sandbox Outcomes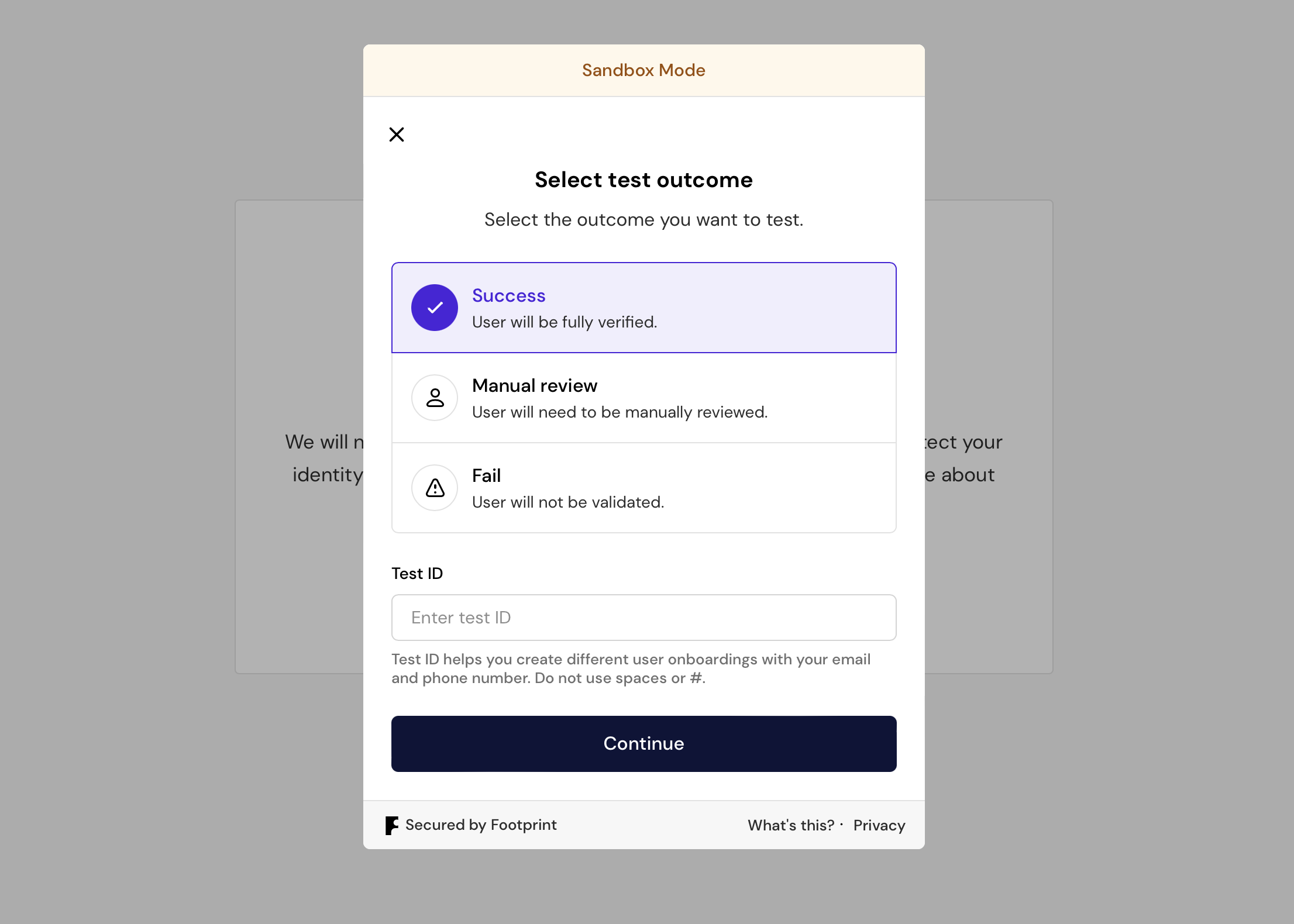 With Sandbox Outcomes we've greatly improved the development and testing experience by making it easy to test all possible outcome scenarios with Footprint's embedded identity verification.
Webhooks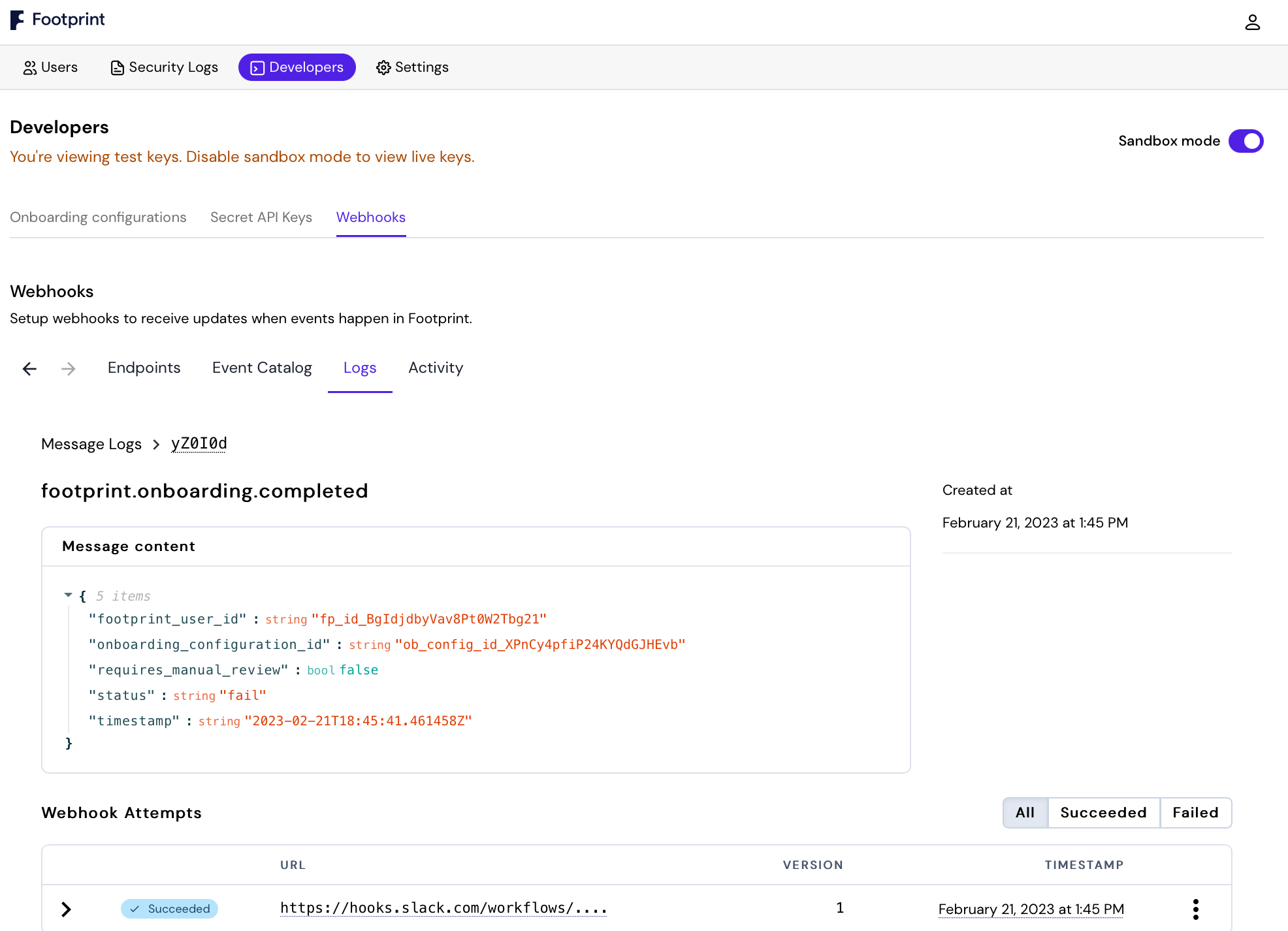 We've launched Webhooks for Footprint! Easily receive real-time alerts/notifications and programmatically trigger workflows in your application backend when key events happen Footprint such as new onboardings or manual decision status updates.
Permissions, Roles & IAM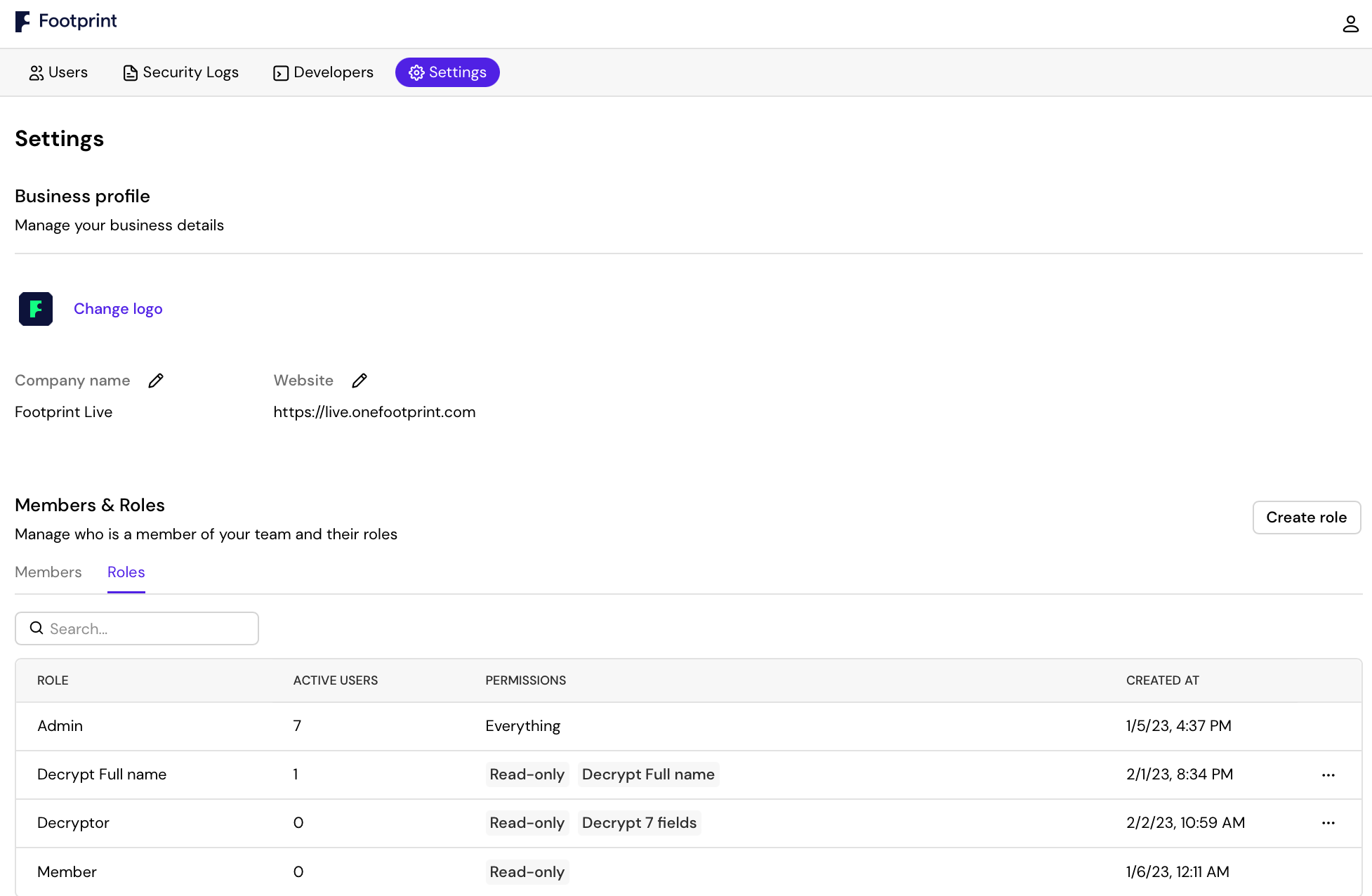 Invite your team to Footprint and easily lock down who has access to what. Footprint's IAM Roles support granular data access permissions such as restricted which data attributes can be decrypted by certain people on your team. For example, restrict access to name, email and phone but not SSN for "Customer Support Ops".
Passkey support on Desktop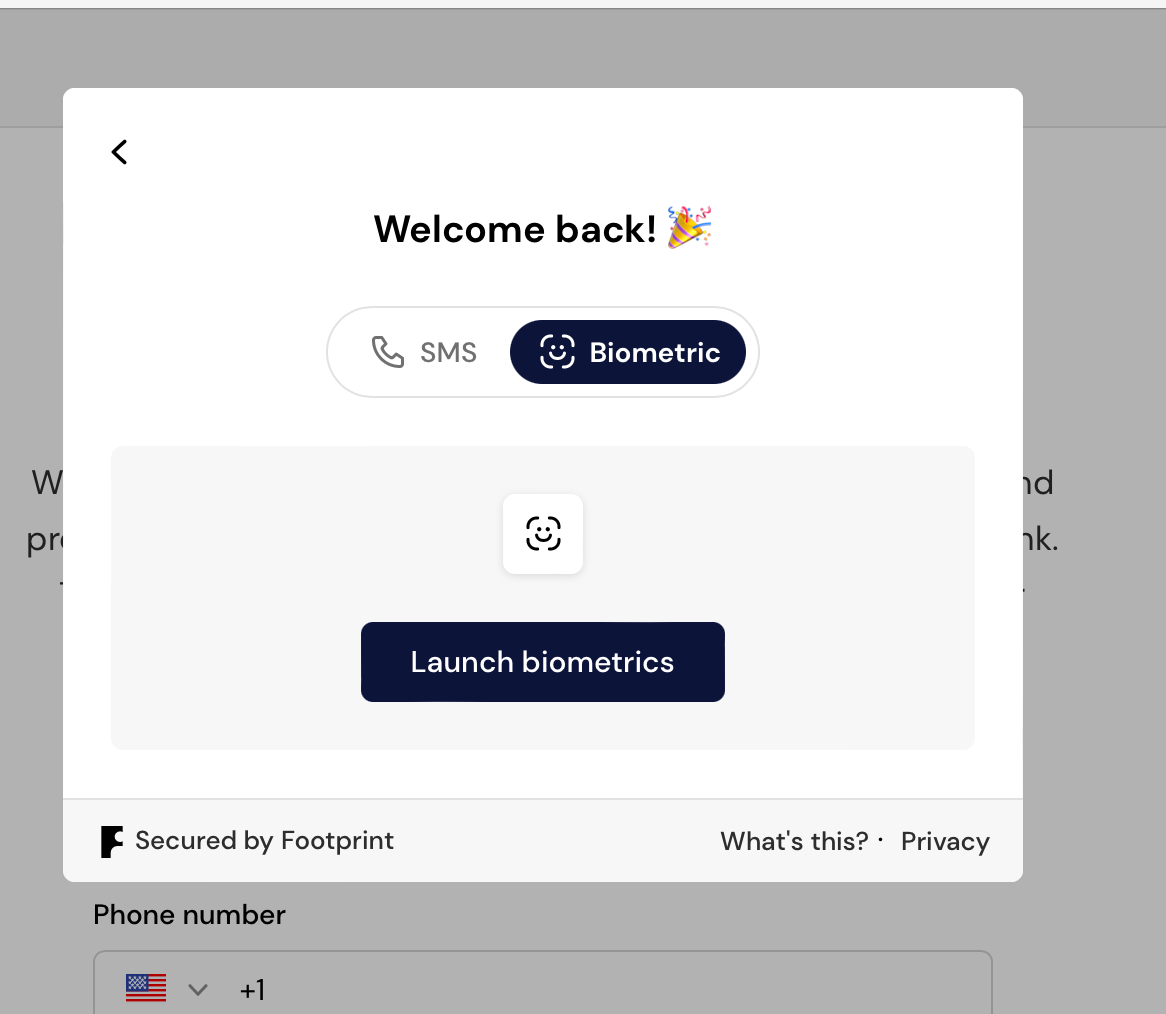 With the broader ecosystem support of Passkeys from Apple and Google, we're happy to announce support for using Passkeys on desktop web (Safari and Chrome). Footprint users can now onboard using the most cutting edge security without reaching for their phone.
Partner Privacy Page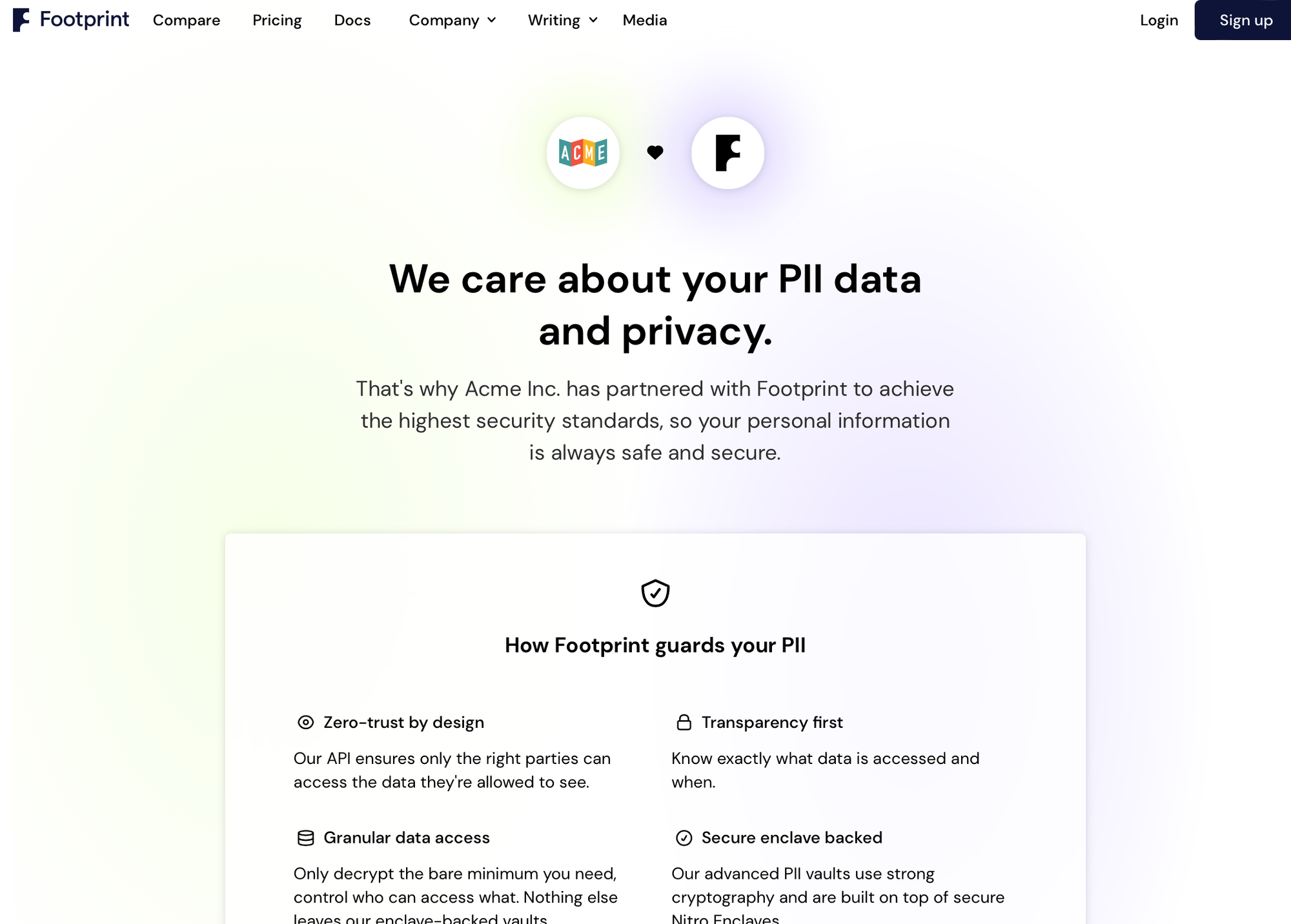 Privacy is complicated and our belief is that transparency is key to clear communication about how your users data is used, stored, and processed. Now Footprint's embedded flow automatically gives your users a transparent explanation on how their data is protected and secured when a user clicks on "What's this".